Plumbing Problems? Our Mansfield Plumbing Team is the Answer!

The bottom just fell out of your water heater and flooded the entire utility room. Even worse, the sump pump failed to kick in order to clear it out. Pop quiz - what number do you call for plumbing in Mansfield? If it's not in your contacts list, you're losing valuable time. By the time you've found a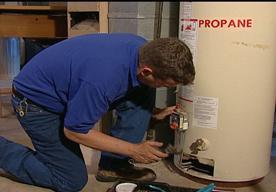 Mansfield plumbing service in the yellow pages, you're already under three feet of water. In an emergency situation, you're probably going to go with the first number you find regardless of quality, and that's too bad. But if your search has brought you to us, it's your lucky day.

Our Mansfield plumbing team is chock-full of emergency responders that can be at your home quickly and get your plumbing repairs started without having to consult a manual. Every contractor on our staff has practical experience in both basic commercial and residential plumbing. We also have specialists who handle more complex issues like sewer line video inspections, commercial repiping and tankless water heater installation and calibration.
---
100% Service Guarantee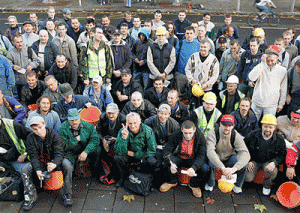 Every tech we employ is fully licensed by the State of Texas and has completed at least two years of practical education in the plumbing arts. Each one is also all independently insured so you don't have to worry about liability issues when we are called in.

We offer a 100% guarantee on every service we do. Whether we are called in on a plumbing emergency, or we are handling a scheduled service, we stand behind all of our work. This guarantee gives you the peace of mind that your plumbing will be taken care of correctly the first time.
---

Call Now!
817-422-0840
---
Smart Homeowners Rely on Preventative Maintenance


Our preventative maintenance team is available for residential and commercial property inspections and routine maintenance. They specialize in identifying potential problem areas in your current system and implementing procedures to prevent these things from happening. We can also do inspections on individual units, including storage style water heaters, boiler systems, grease traps, sump pumps and water softer or purification systems. If you have a specific item, you would like to have inspected, call one of our Mansfield plumbing associates today to schedule it!
---
Put Our Mansfield TX Plumbers on Your Speed Dial

Still not sure? Why not!

We have decades of practical experience serving residential and commercial customers throughout the Mansfield area. No need for us to check the manual for every little turn of the wrench.
Our 100% satisfaction guarantee. If it's not done right, it's not done at all.
You have no legal liability for accidents on site. Our staff is licensed and insured above and beyond the minimum requirements of the state.
Our preventative maintenance team can save you hundreds of dollars a year by simply clearing out potential problem areas before disaster strikes.